What Is Japandi Style, And How Can You Create The Look?
Here at Taylor's, we believe your home should be a safe space where you can unwind and switch off from the outside world. Interior design isn't just about making your home look fantastic, it's about creating an environment that's right for you. 
One of our favourite trends to take Pinterest by storm recently is Japandi design, which as the name suggests, mixes both Japanese design and Scandinavian styles to create a brand new and unique home decor style.
In part, this trend is inspired by the ancient Japanese philosophy of Wabi-Sabi, which celebrates imperfections in life and encourages us to embrace minimalism. Another inspiration is hygge, which is the leading philosophy of Scandi style and embodies everything cosy and comfortable.
Japandi merges the smooth, contemporary lines of Scandinavian design with the simplistic elegance of Japanese interiors. At its core, this trend balances cosiness with a minimalist approach and uses neutral colours and natural materials. In this blog, we're showing you how to achieve the Japandi aesthetic with our favourite pieces.
Get The Neutral Look With Egyptian Cotton Paint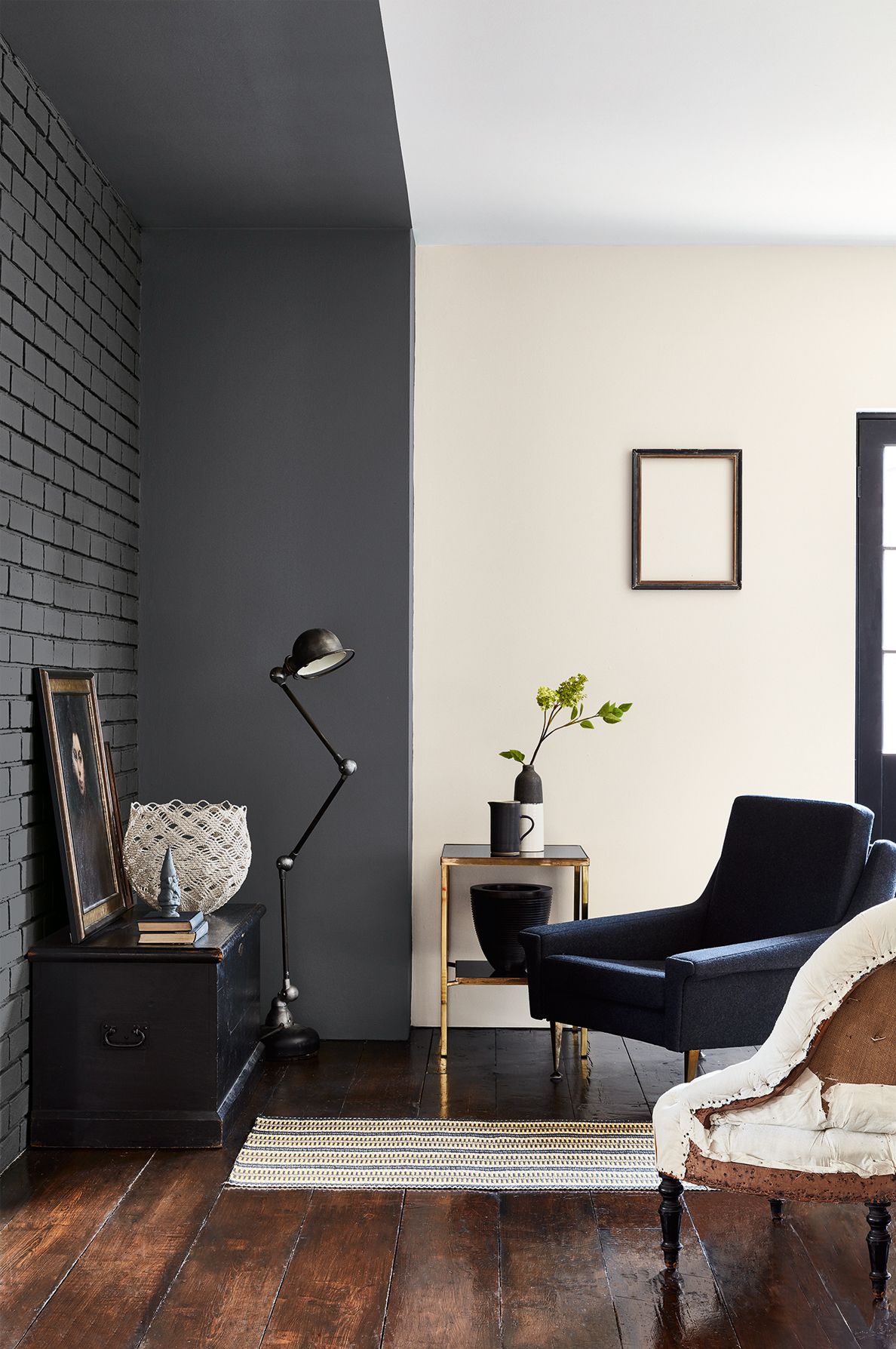 (Source - Paint Online)
While we love a bold paint colour, muted neutral colours on walls and ceilings give a look of effortless chic that's hard to emulate. Having a minimalist home decor style is a key part of the Japandi interior aesthetic, and painting your walls in beige or off-white complements the trend perfectly.
When it comes to your colour scheme stick to warm neutrals such as off-white, stone, beige and sand. Pops of accent colours such as black or blue tie the look together, but make sure to keep them minimal. The aim is to create a calming environment, and our neutral range is the best way to get the look.
Egyptian Cotton Paint is all the rage at the moment and the warm neutral shade allows for a look that is both welcoming and balanced. This creamy emulsion paint by the Little Greene Paint Company is a wonderful shade for Japandi living rooms and is available in a range of finishes.
Accessorise With Textured Japandi Home Decor
This trend is all about mixing the minimalist nature of Japanese home decor inspiration with the cosiness of Scandi design. This merging of design styles adds a layer of interest and depth, so why not reflect that by experimenting with different textures and fabrics?
The Kyoto Iris chair is a wonderful way to incorporate new textures and add some intrigue to your interior design while ensuring that the comfy aspect of Japandi design is still represented.  This fashionable chair is upholstered in a soft faux fur fabric that helps your decor feel more welcoming. Available in two muted shades, this chair is a wonderful addition to any room.
Incorporate Natural Elements
When creating a calming home environment, using natural elements in your decor can help keep your interiors down to earth. This decor style is all about staying grounded, and incorporating raw materials such as wood and rattan is a key part of the trend. Both light and dark wood work, however, choosing the right piece mean more than choosing the right colour.
High-quality craftsmanship is an important aspect of the Japandi style, and sustainability features heavily in the trend. Choosing a piece that will stand the test of time is essential, and the Padstow Coffee Table is an excellent option. This coffee table features both wood and rattan elements along with striking black accents.
Find Your Peace With Japandi Style Rugs
One of the best aspects of Japandi home decor is that it prioritises creating a peaceful and calming environment. Everyday life can be stressful, and creating a home that is free of any chaos can help improve your mental wellbeing. Decorating for wellness isn't new, but this design trend is wonderful for creating an atmosphere where you can relax.
Adding a rug to your room may seem like a simple decorating choice, however, it can actually help create a tranquil environment. The right rug not only adds both comfort and fashion, but it also helps to dampen noise. The Makitori rug is a fabulous example of Japandi style, and also adds a pop of navy to balance out the look of your home.
Create A Japandi Bedroom With Cosy Bedding
If you feel like your bedroom could use a decor refresh, opting for a Japandi-inspired makeover is a fabulous choice. The philosophy behind this trend is all about balance and calm, which makes it perfect for creating a relaxed environment ready for sleeping.
Choosing the decor for your bedroom is important, as striking the right balance between a soporific effect and gorgeous style. After all, you want your decor to put you to sleep in a good way! The right bedding makes all the difference, and the Laura Ashley Phoebe Waffle Duvet Set is a great choice.

This textured duvet set uses a soft white fabric, which makes it a wonderful way to incorporate Japandi stylings into your bedroom decor. Keeping cosy is an important part of this trend, so make sure to add lots of blankets and throw cushions. 
Minimise Mess With Clutter-Free Decor
A huge part of both Japanese and Scandinavian design is to try and live as simply as possible, minimising stress and distractions. Getting rid of clutter is a great way to clear your mind along with your surfaces, and create a calming environment perfect for relaxing.
Now, there's no need to throw away all of your knickknacks, as with the right storage you can ensure everything has its place. Storage beds are a great solution to crowded cupboards and offer a great way to keep bulkier items out of sight and out of mind.
Shelving units allow you to not only keep your home neat and tidy but also add some flair and somewhere to show off your accessories. The Bentley Designs Tivoli Weathered Oak Open Display Unit uses a dark wooden finish and is ideal for keeping your home clutter-free.